Maple Stick Candles - Pair (6 colors)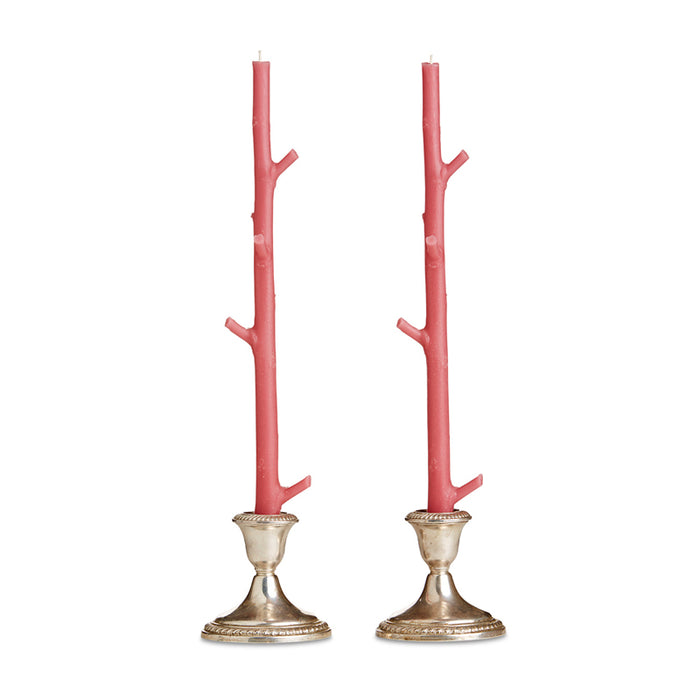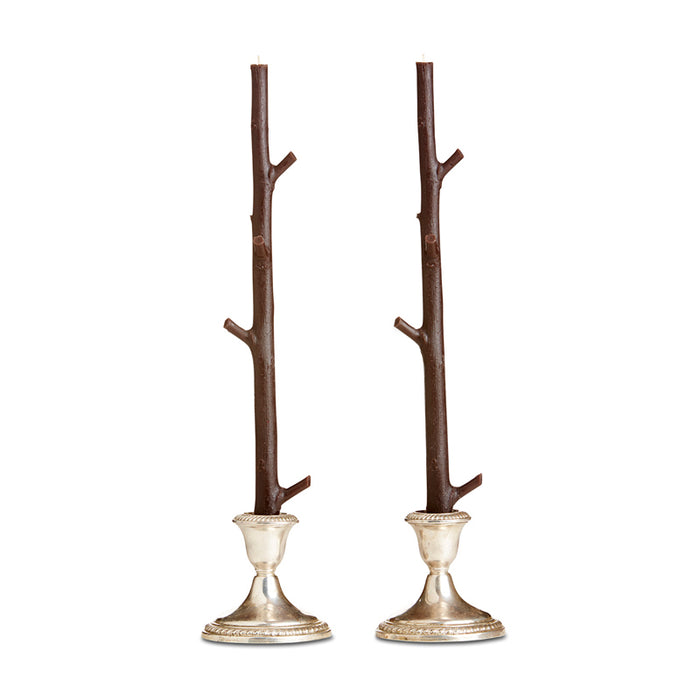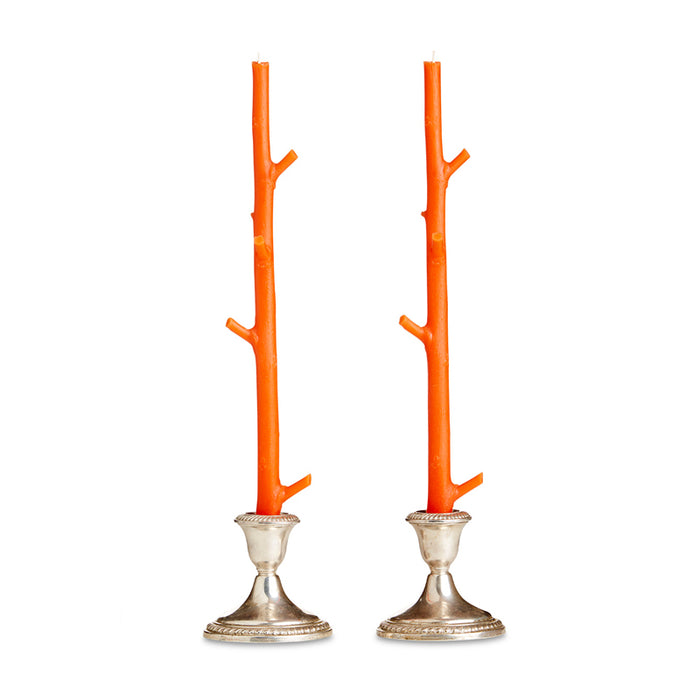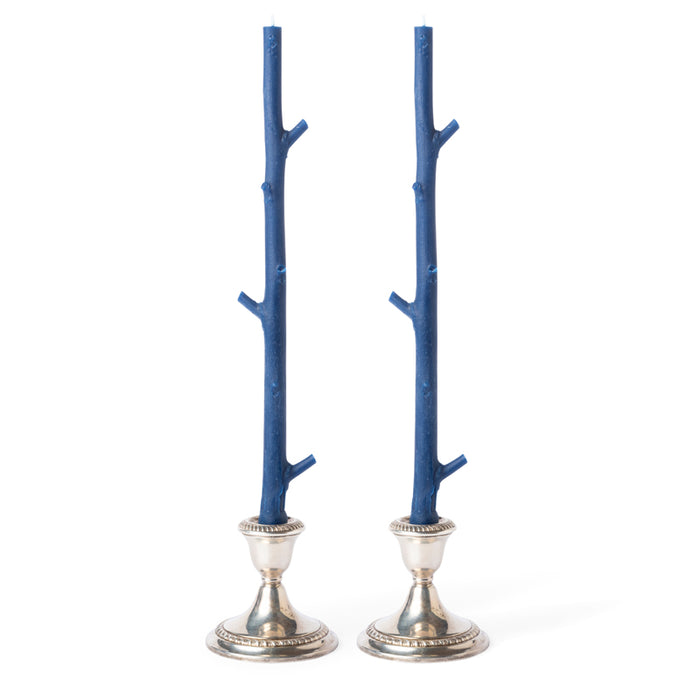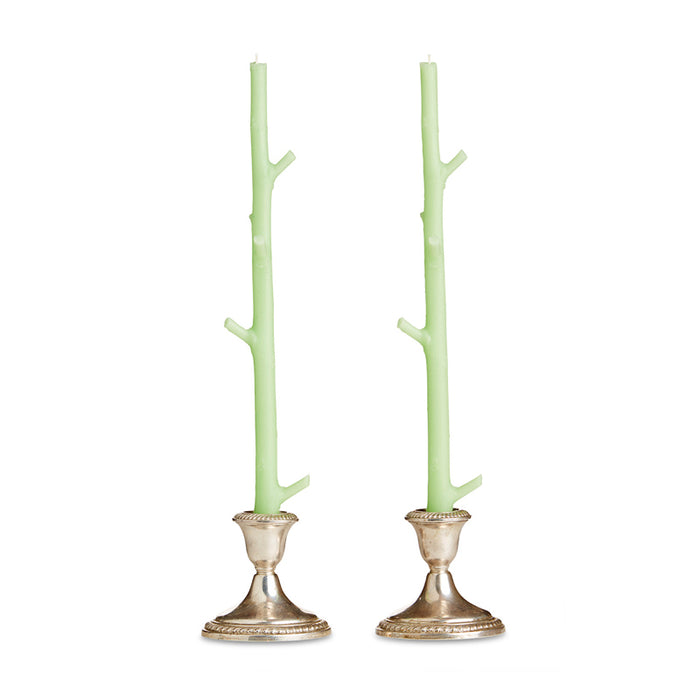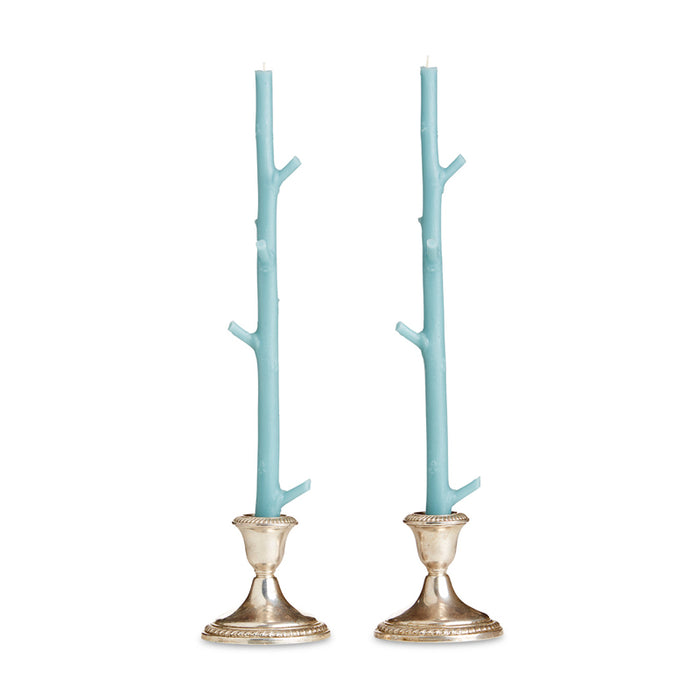 Maple Stick Candles are made of 100% beeswax and hand cast from sticks, twigs and branches in Highlands, North Carolina. Sold as a pair. Holders shown are not included. 
15  Inches Tall  ~ Universal Base fits 5/8" to 1" Receptacle ~ 14  Hour Burn Time
*Contact us to special order if desired color is sold out.